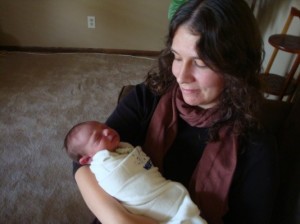 Wendy, the director of Doula Love, has had the honor of supporting hundreds of families, each with their own unique stories of conception, pregnancy, birth, and parenthood.
Wendy has worked with many families who have struggled for months or years to bring a baby into the world. The process of addressing infertility often comes with a lot of challenges, losses and stress. Wendy recognizes the unique needs of families who undergo fertility treatments in their journey to expand their family.
Hiring Wendy to support your family during this journey can help create a more positive experience during this uncertain time. A doula can offer emotional support from your first appointment with a fertility specialist through each step that follows. A doula can also offer physical support while you are coping with any physical challenges that accompany fertility treatments, including hormone therapy side effects and bed rest during implantation. While your healthcare provider focuses on your medical needs, a doula's attention is focused on supporting the physical and emotional comfort of you and your family.
A doula is also a great source for local referrals if you are seeking the care of an acupuncturist, naturopath, massage therapist, or counselor to compliment your fertility care. Once your fertility treatments are successful, Wendy can provide continuity of care by offering continued doula support during the pregnancy and birth and early life of your baby.
 Next Step:
Rates will be given after an initial consultation.
Enter the text or HTML code here